Online applications only, not applicable for paper-based applications.
Once you log in successfully, the terms and conditions will appear immediately.
You will be able to see what your Financial Adviser has submitted for your application in each section.
You are required to validate all information under the Investor acceptance section.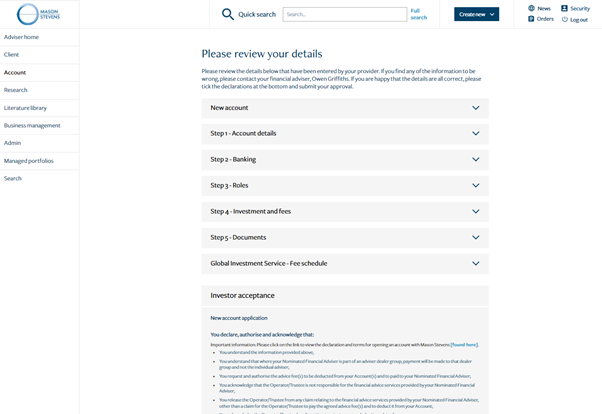 4. Once all requirements in the Investor acceptance have been ticked, you will need to click Confirm approval.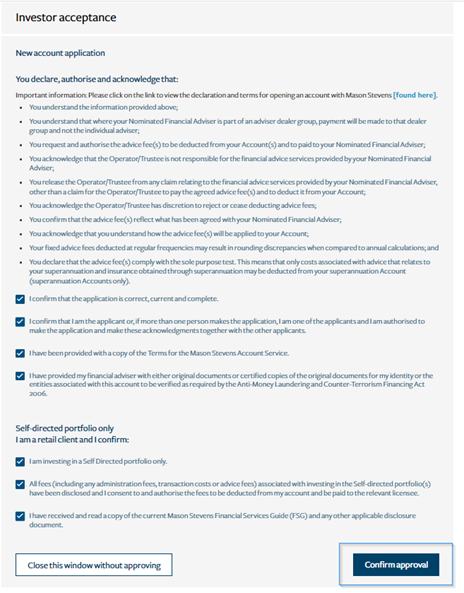 5. The account is only active upon you accepting the terms and conditions.