Deposits
Direct Credit
Time to process: 2 business days
Ongoing direct credit can be set up with the client's bank directly. Cash expectations must be set on the platform under the Cash Hub.
Direct Debit
Time to process: 5 business days
BPay
Time to process: Up to 5 business days
Withdrawals
Time to process: 1 business day if submitted before 11.45 AM Sydney Time, otherwise 2 business days
You can set up singular or regular withdrawals, set under the Cash Hub.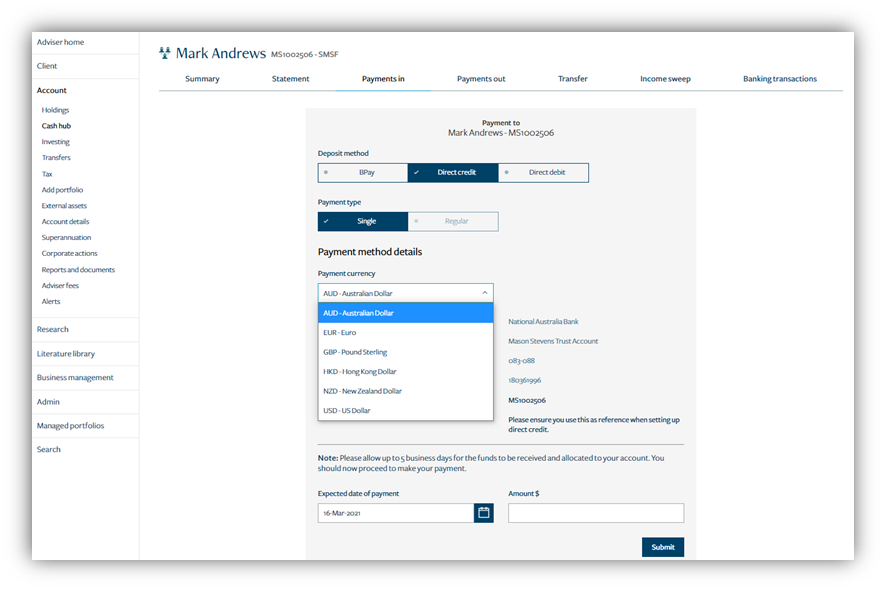 Bpay and EFT details are available in the Cash Hub > Payments In.
EFT details will alter depending on the type of currency you're looking to deposit.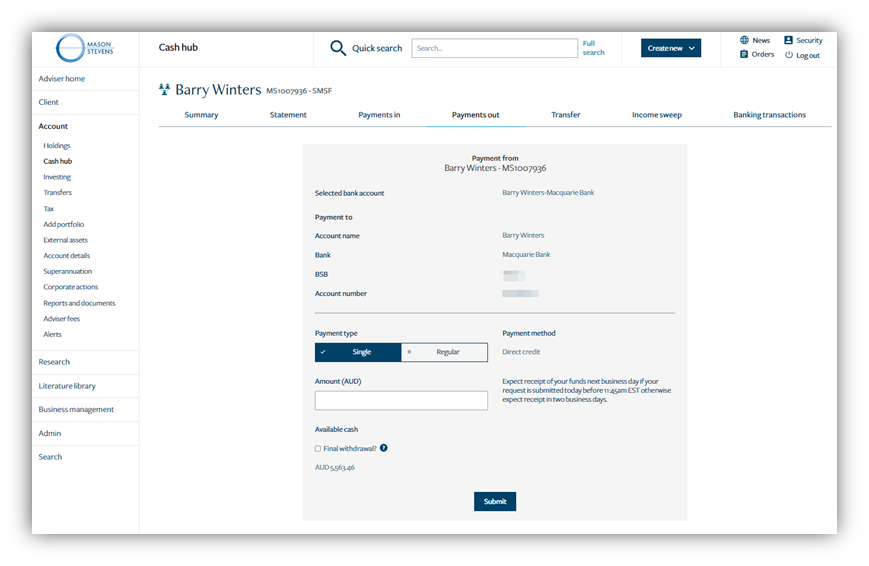 Withdrawals can be made as a single one-off, or set up as regular payments, which will go to the client's nominated bank account.