Employer Contributions
SuperStream (must be used by all employers)
Employers must use Superstream to make SG, employer voluntary, salary sacrifice and member voluntary contributions.
Please note: Bpay is for Member Voluntary Contributions only.
Rollovers from SMSF
EFT
Rollover Benefit Statement (RBS) required.
To be emailed along with expected amount.
Personal Contributions Member Voluntary:
EFT
BPay
Please refer to the Cash Hub > Payments In for EFT & Bpay reference codes, as they vary for contribution types.
Notice of intent to claim form to be emailed if relevant.
Lump Sum Withdrawals
Benefit Payment Request Form is required.
Cash must be available before we are able to process withdrawals.
Partial: processed up to 3 business days on receipt documentation.
Full: processed in 5-10 business days on receipt of documentation.
*Timelines dependent on sell downs from models.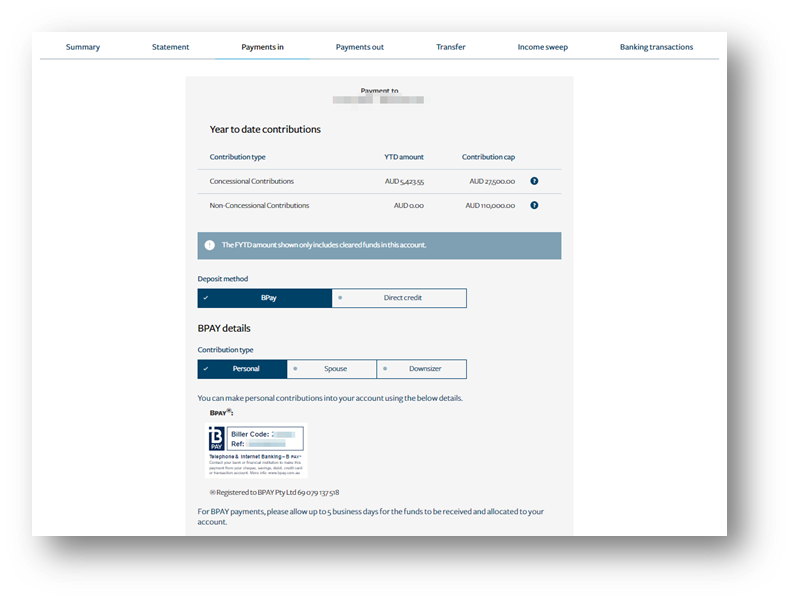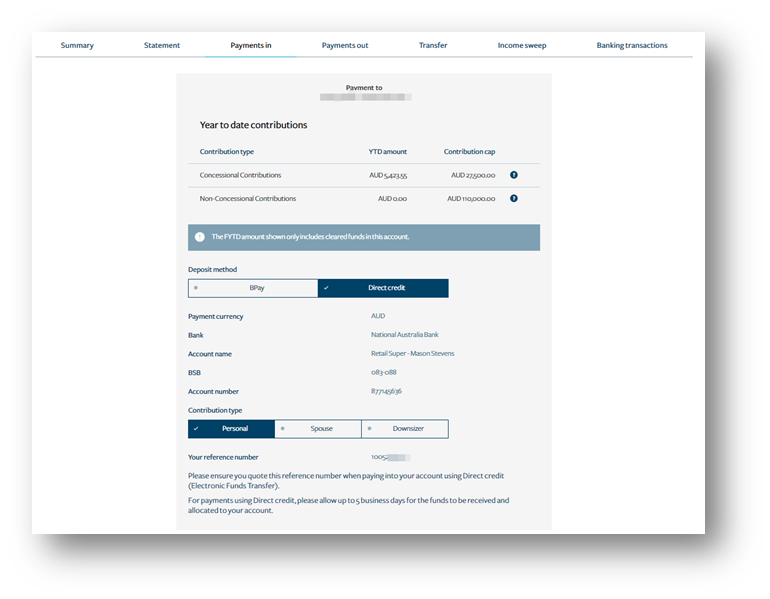 EFT & Bpay details can be found under Cash Hub > Payments In. There are varying references numbers for different contribution types