We have made it quick and easy for you to raise a service request via the platform
1. You can raise a service request via Work in progress -> Service requests -> Add service request OR Create new -> Service request

2. Simply select the service request type and provide all details in the Detail Depending on the service request selected, this will determine whether a document is mandatory. Once all the details have been completed simply submit.
It is important to tag Super service requests with the Super options as this will automatically direct the request to that team.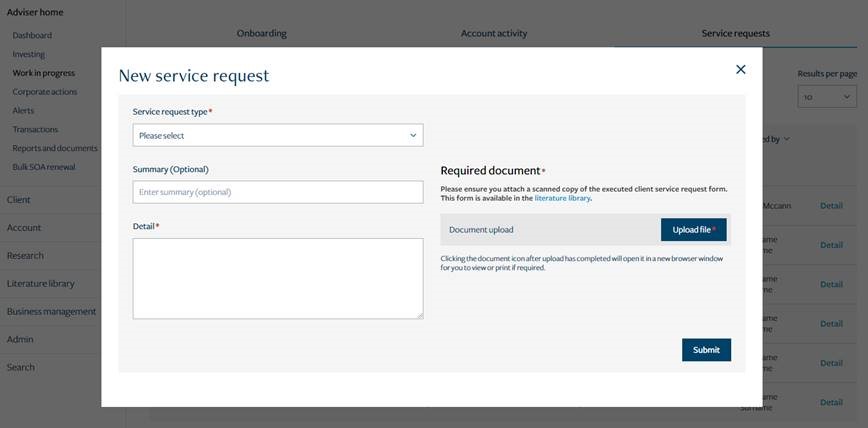 3. The arrows from the headings will allow you to filter and you will see all service requests raised by every member at your company. By clicking Detail, you can add further comments as well as see comments that our team have also provided on the service request.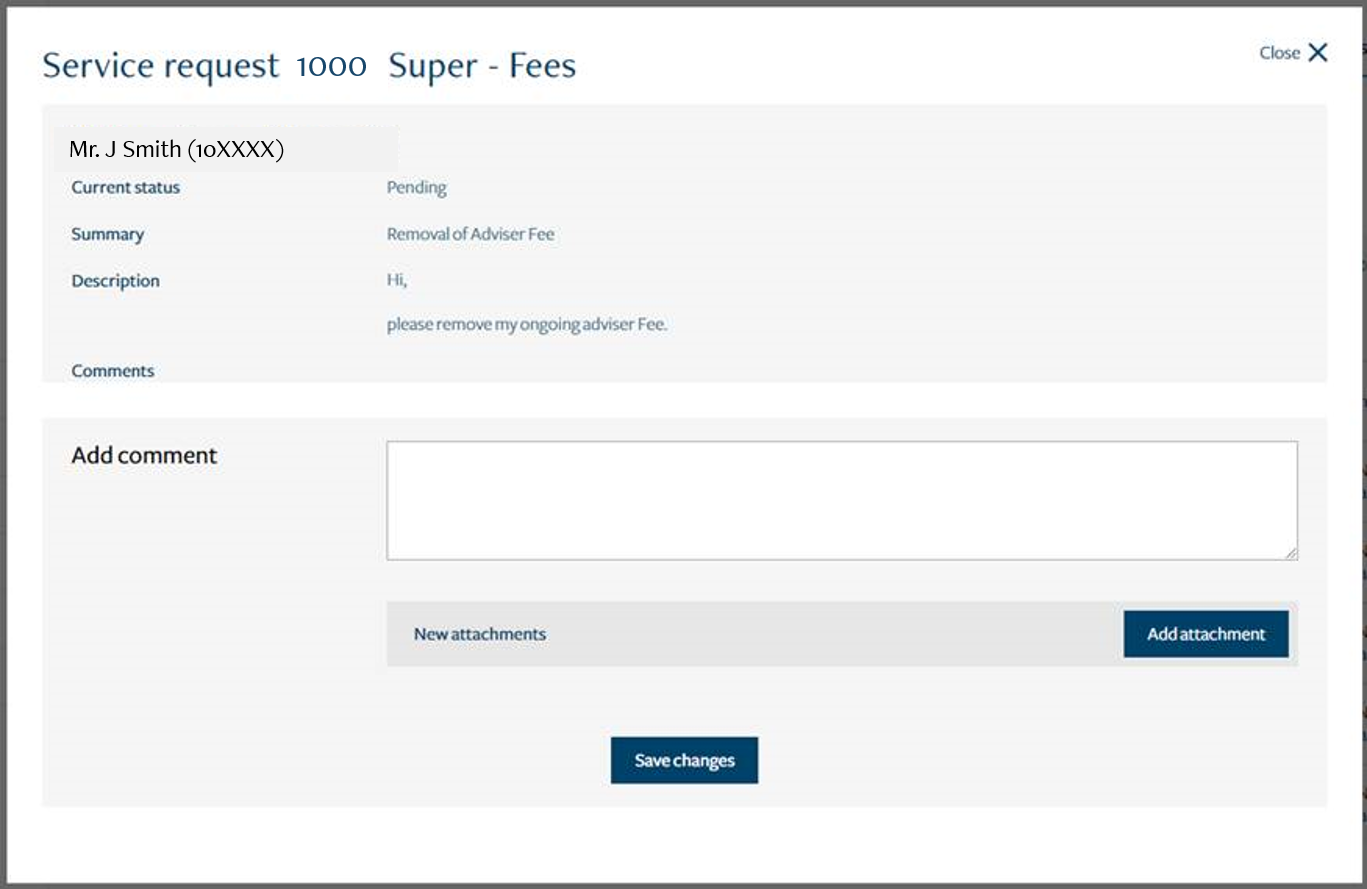 4. The Status of the service request will update at each stage, for example when you first submit the service request it will state Pending, once a Mason Stevens' team member is looking into the query it will be updated to in progress. If any further information is required the status will reflect awaiting client info.
5. If there are any errors when submitting a service request the below will appear, which will mean your service request has not been submitted successfully.

For further assistance, you can use the "Help" function in the bottom right corner of this page, or contact your relationship manager directly.
W: masonstevens.com.au
T: 1300 988 878
E: wealth@masonstevens.com.au