The Service Request feature can be used when you need to make changes to your client's account or personal details.
1. You can raise a service request via Work in progress > Service requests > Add service request OR Create new > Service request

2. Simply select the Service request type and provide all details in the Detail box. Depending on the service request selected you may be required to upload a supporting document. Once all the details have been completed, select Submit.
It is important to tag Super service requests with the 'Super-' options as this will automatically direct the request to our Super team.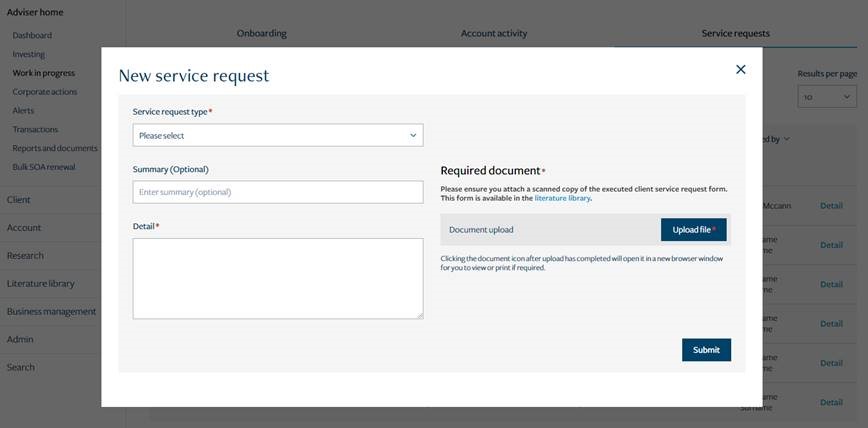 3. To track the progress of your Service Requests, go to 'Work in progress > Service requests'. The status of your service request once submitted will appear as Pending, once a Mason Stevens team member is reviewing the request it will be updated to In Progress, and if further information is required it will be updated to 'Awaiting client info'.
Click on 'Detail' to see any updates on the requests.
Use the filters to customise your search for any outstanding or complete service requests across all clients.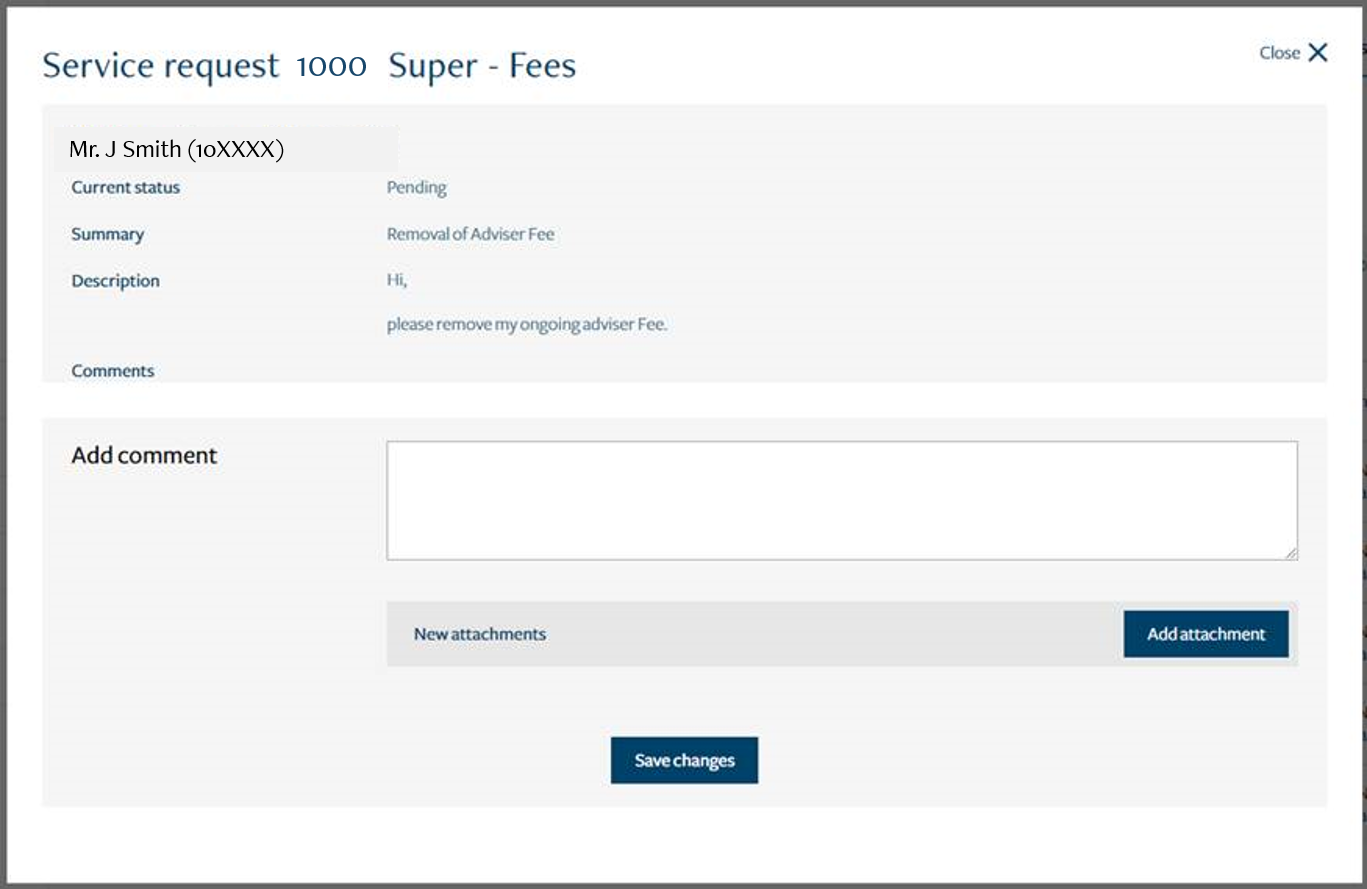 4. If there are any errors when submitting a service request the below will appear, which will mean your service request has not been submitted successfully.